Blessings from our house to yours this holiday! Simple this holiday as it is the first year we haven't bought a mass array of fireworks. Actually it is really an independence in itself not to spend that much money to blow up!
This cute craft found in my email from AllYou magazine. Used scrapbook paper, tape, an old Christmas wreath backing, recycled a Cheerio box, a piece of wire, small piece of blue ribbon, and some red & white curling ribbon.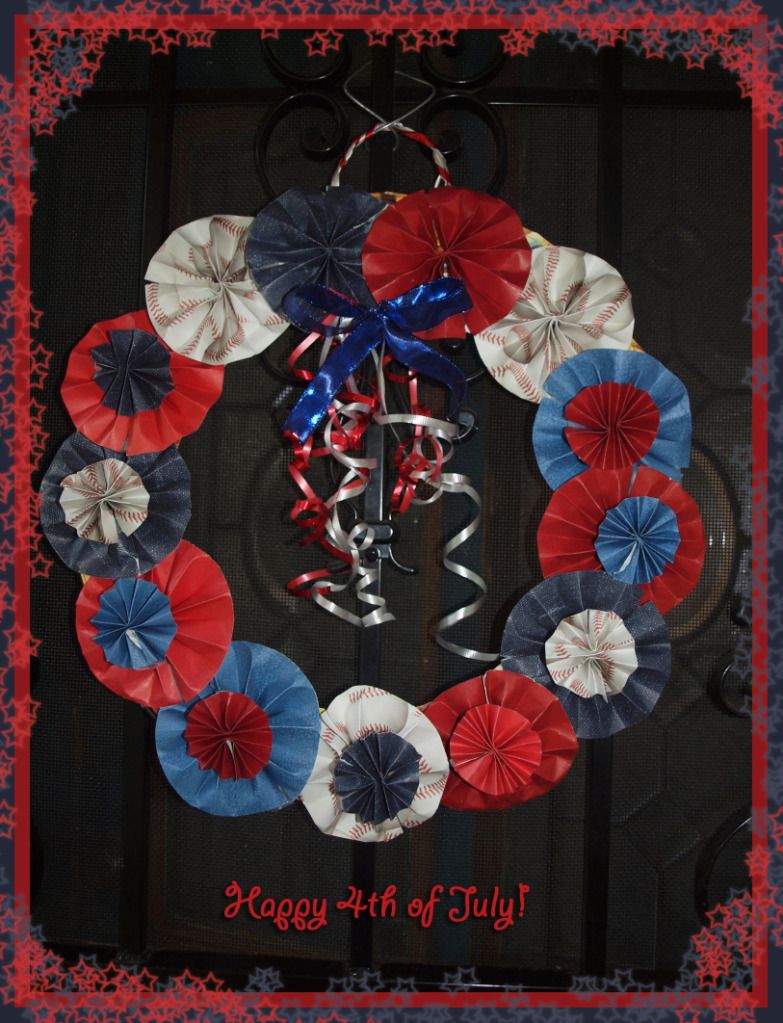 How are you spending your holiday? Do you have any crafts, desserts you care to share?