Hello fellow savers! These next few weeks will stay away from the store trying to save some bucks. If there is a deal I can't help please forgive me and take my coupons lol.
This cake turned out much better than I expected, and I WILL be making it again. It was so moist, flavorful, and I am not a cake person..ask anyone who knows me! The colors were phenomenal! It balanced out the nice day we had yesterday. Thanks to my family who played games with us till 5am *cough*, my Dad for all the work he did with dinner, my darling hubby for staying late/early even though he wanted to be home hours before, my kiddos for rocking, and Jazzipoo for helping me with the dishes!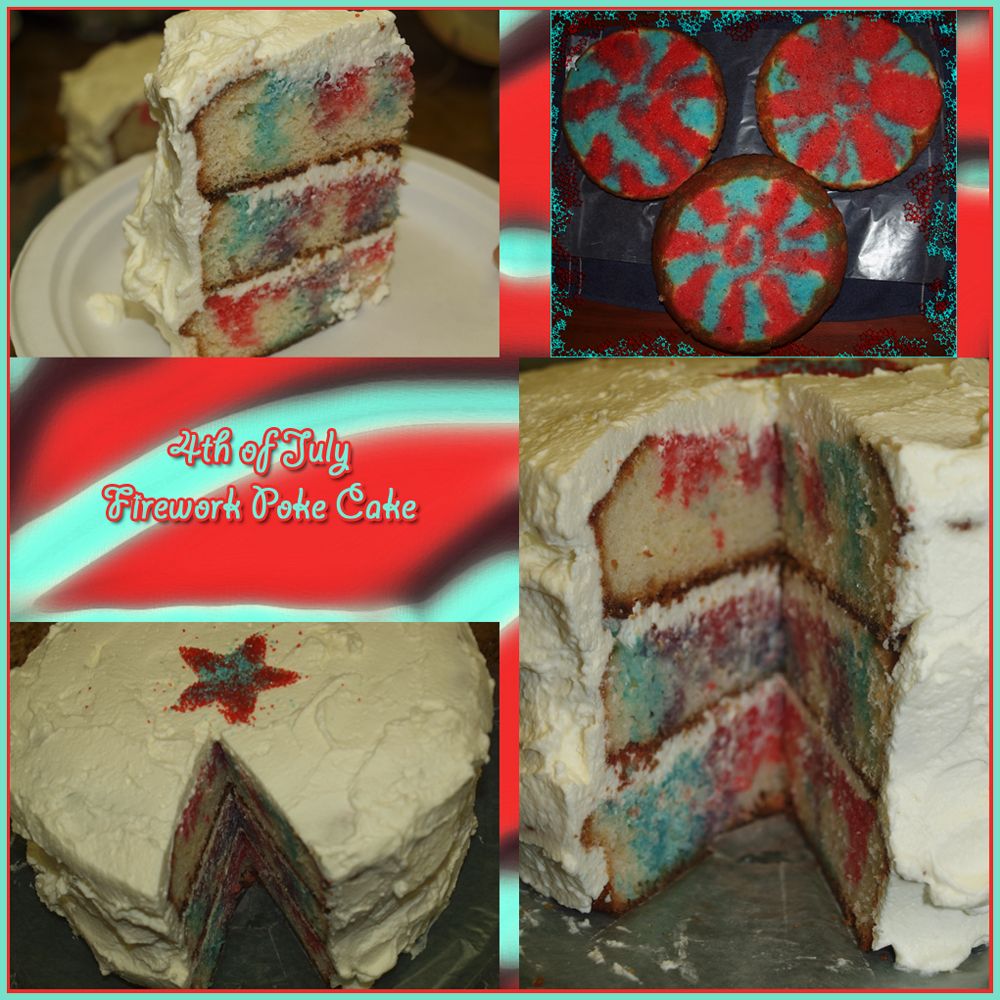 How was your 4th? Hope it was a safe one!