Well hello dear friends! First off this purchase was for a Groupon that I could actually use! It was a $10 for $20 gift certificate to Gino's Italian Market. Because I haven't used Groupon in a time they gave me a $3 credit. NICEEEEE!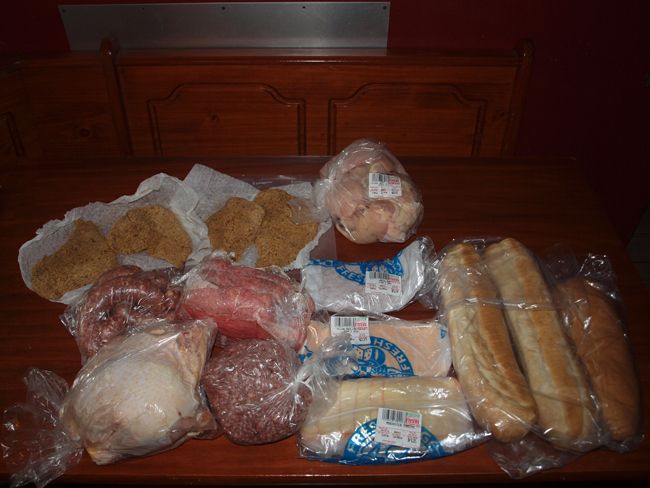 Since I haven't been shopping in a bit this was to get a bit of meat to fill the freezer. They had a special deal for $29.99. The deal consist of:
5 lb chicken quarters [which I separated the legs/thighs]
2 lb ground beef
2 lbs hot Italian sausage
2 lbs breaded Chicken breast
3 lbs beef roast
3 Italian bread.
the other certificate
5 lbs boneless chicken
1 lb Boar's Head Muenster cheese
1 lb BH American cheese
1 lb BH Ham
this order after certificate was $3
Total after w/cost of gift certificates was 29.99
Savings 61% or $46