Seeing as we have been living in the doctor's office lately I decided to give up some thanks. The doctor, and his staff have been phenominal. Really no words to express my gratitude for all they have done for our family. So when I get weepy I have a tendeceny to follow it up in the kitchen. That is just what I did. I found a killer recipe for Cinnabon rolls, and went to work.
They take a bit of time, but hey what I did was made a double batch [one for the office, one for home] then stuck ours in the freezer. In the bread machine I let it mix well, then I went to work rolling away.
After a bit of rolling I added the butter, sugar, cinnamon, fresh nutmeg, and pumpkin pie spice. Nothing like pumpkin pie spice I am wacky for it! After it was in a pretty roll, then cut it up [about 14-16 rolls I got, but they said 12 per recipe].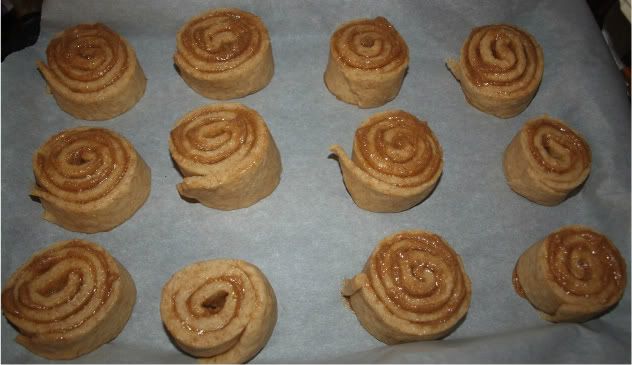 After baking at 400 for 10-12 mins tada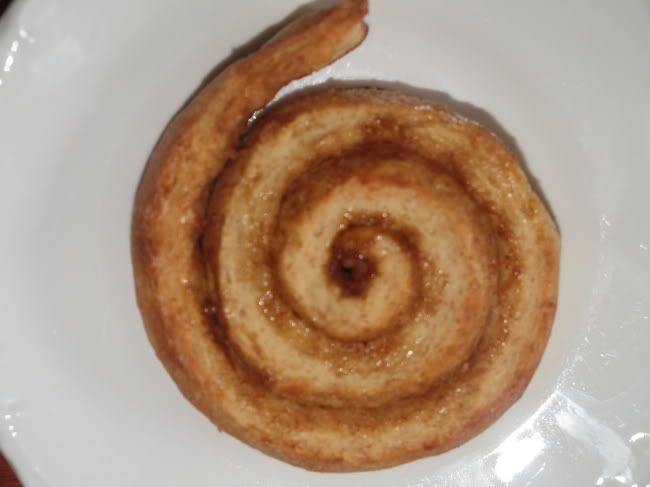 Made an icing for it that was killer. You can find the recipe
here
.
What awesome goodies came from your kitchen this week?!?!?