How I manage not to go to Aldi's is astonding. The factor that I mainly go there for milk alone and walk out spending twenty bucks should surprise me especially with the crew in tow! Here is how we did last week.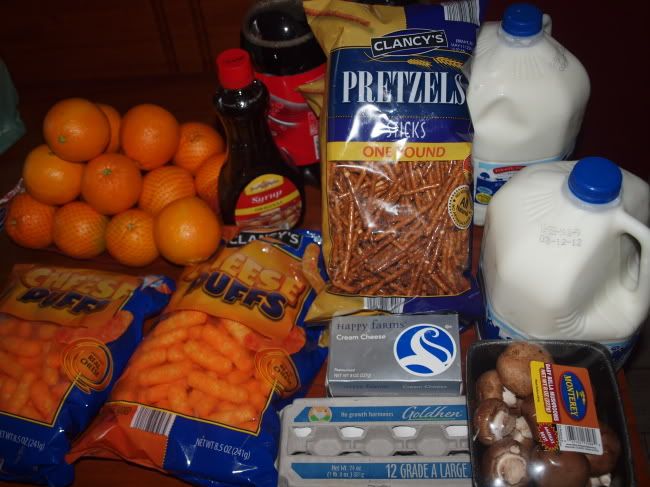 20 oranges 2.49e=4.98
2 cheese puffs .99e=1.98
2 soda .59e=1.18
1 syrup 1.59 [it was $3 at Publix/Walmart yikes!]
2 pretzels 1.29e=2.58
3 cream cheese 1.19e=3.57
1 dz eggs .74 [hope this egg deal stays for awhile!]
2 g milk 2.89=5.78
1 pk baby bellas .79!!!
Total 20.78
Savings 46%+ compared to stores around here.
S. FLoridians this week Sedano's has milk on sale for less than Aldi's! It is a limit of one, but I have a feeling I am going to make my oldest, and DH stand in line lol.